About The Festival!
In 2011, the Town of Wallace, lead by a core group of leaders, brought the Strawberry Festival back to Wallace after 50 years. Each year, the Carolina Strawberry Festival has grown bigger and better. The Festival has a broad selection of Music & Events in Wallace that will entertain the entire family!
Become a Volunteer
Be a Part of the Great Event!
Festival Art!
2022 Carolina Festival Art created by Wallace Artist Hope G. Smith
Once again Hope G Smith has captured the spirit of the Carolina Strawberry Festival. The 2022 Artwork Strawberry "Jam" features dancing berries and lyrics to their favorite tune!
This is the artwork that will be produced on the festival t-shirts and and will be available as prints in Hope's store, Art of Hope, at 105 W Main St.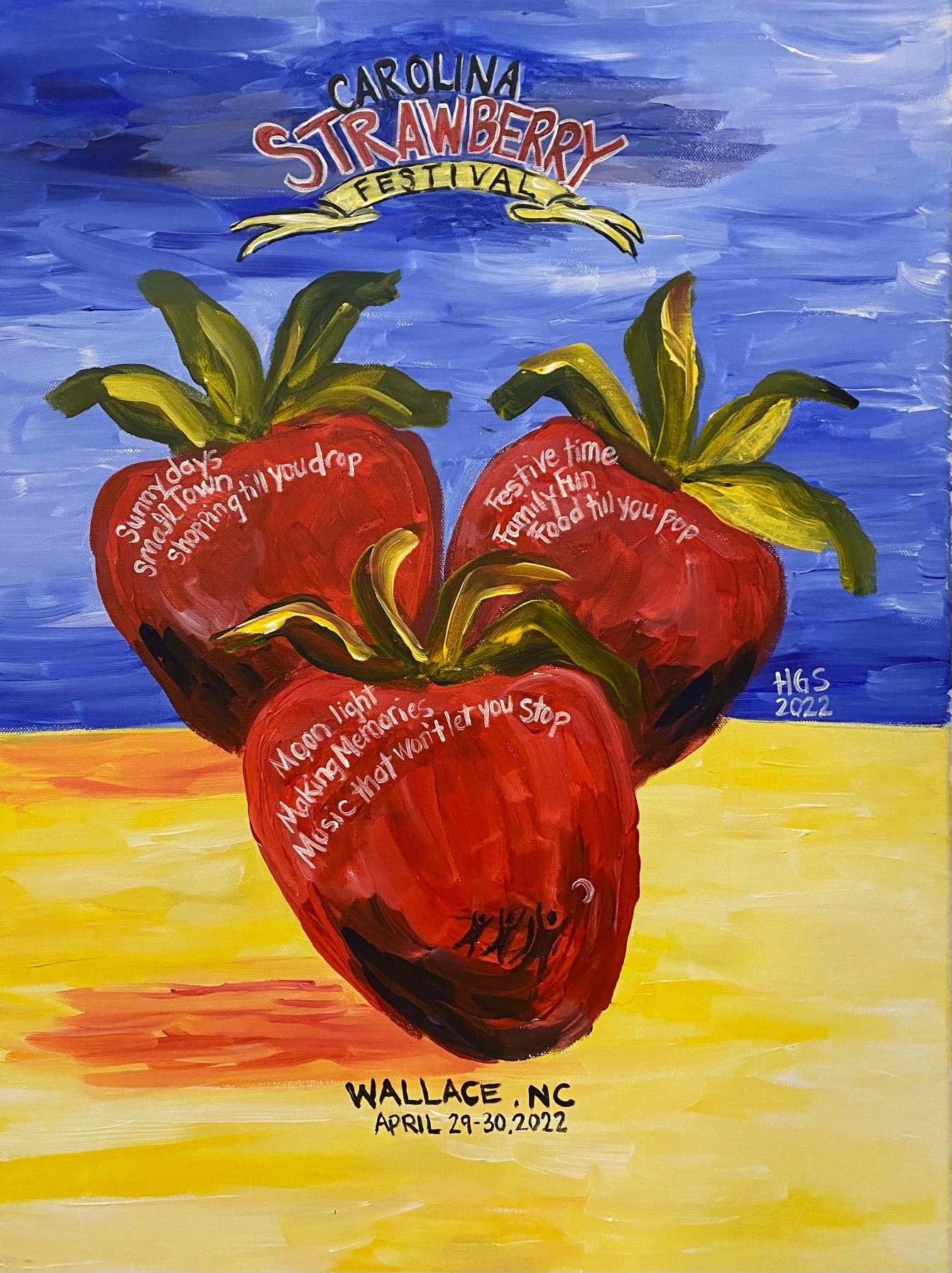 Contact Details
Carolina Strawberry Festival
Address
Mailing Address:
316 E Murray St
Wallace, NC 28466

Event Location:
Historic Downtown Wallace
100 NW Railroad St
Follow Us