About The Festival!
In 2011, the Town of Wallace, lead by a core group of leaders, brought the Strawberry Festival back to Wallace after 50 years. Each year, the Carolina Strawberry Festival has grown bigger and better. The Festival has a broad selection of Music & Events in Wallace that will entertain the entire family!
Become a Volunteer
Be a Part of the Great Event!
Festival Art!
2023 Carolina Festival Art created by Keila Peralta Mejia
This year we took a different approach for the festival art that would be featured on our shirts and various other festival related items. We collaborated with Ms. Gehen and the Wallace-Rose Hill High School art department to hold a contest for student artists that would offer a cash prize as the reward. The students were challenged to design a piece that they felt would best represent the Carolina Strawberry Festival. After reviewing the submissions and much deliberation, the festival committee came to a unanimous decision. Artist Keila Peralta Mejia's design was chosen for the 2023 Carolina Strawberry Festival! We thank you, Keila, for your beautiful creation. We love the design and how it portrays the simple but significant foundation of the festival and its history.
Here is what Ms. Gehen had to say about our winning artist: "Keila is a wonderful young lady. She is hardworking, empathetic, and dedicated to her education. She is always excited to learn new art techniques and never settles for the first try. I have always been impressed with her ability to fail and try again. Over the year her art skills have continuously improved, and she is known to her peers and teachers as a very gifted artist. It has been my pleasure to teach and guide Keila in her art education and interests, and to see her win such an honored competition has been a highlight of my year."
We would like to extend our gratitude to Ms. Gehen for her effort and support in coordinating the contest. Our schools are such an integral part of the community, and we are thankful for the opportunity to invest in our students.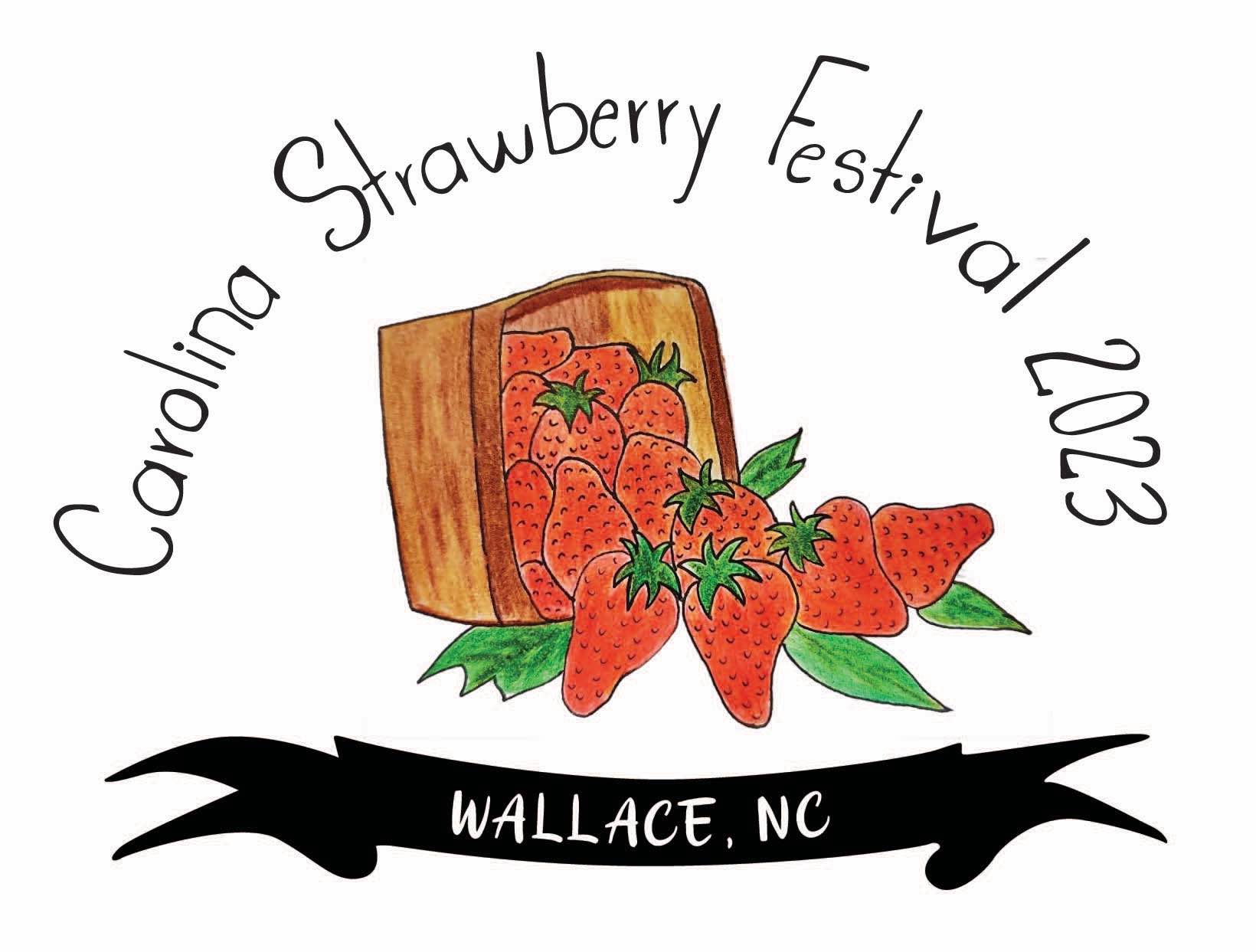 Contact Details
Carolina Strawberry Festival
Address
Mailing Address:
316 E Murray St
Wallace, NC 28466

Event Location:
Historic Downtown Wallace
100 NW Railroad St
Follow Us