Festival Guide
Coming in from out of town? Access downtown easily from I-40, US 117 or NC HWY 41.
Parking is street side  and the festival can be accessed from Norword Street (HWY 41) from the East and West or fromCliff Street, Boney Street or Souherland Street. There is no admission to the festival- and no charge for the Dinosaurs Live! or music/entertainment shows!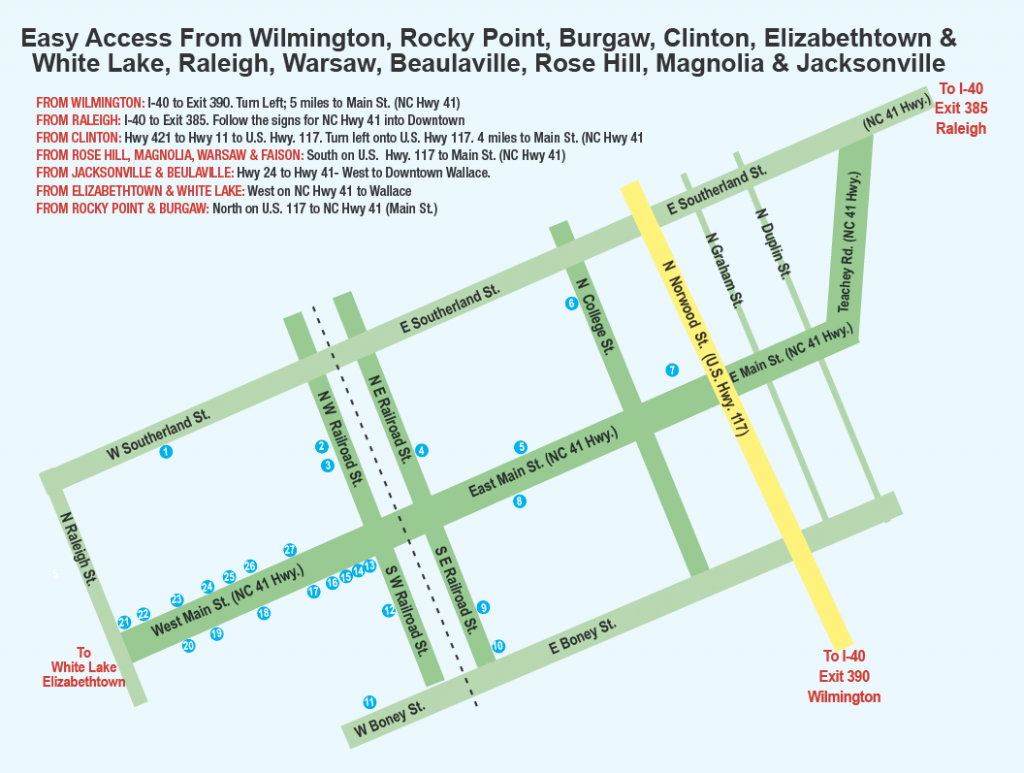 Explore The Festival
Learn more about event activities and attractions.