In 2011, the Wallace Depot Commission proposed bringing back the Carolina Strawberry Festival to a core group of leaders after 50 years. The Town of Wallace embraced the idea, and has been the biggest sponsor of the Carolina Strawberry Festival. Each year, the Carolina Strawberry Festival has grown bigger and better. The Festival has a broad selection of Music & Events in Wallace that will entertain the entire family!
The Carolina Strawberry Festival is a 501(c)(3) non profit, and has contributed to school projects, the acquisition of rolling stock for the Wallace Depot and the Music on Main sound system.
The Carolina Strawberry Festival is made possible because of the hard work, time and talents of our volunteer coordinators and our volunteers on festival day. Some of these volunteers are town employees who volunteer their time to the event. We are grateful to each and every one of these people for their involvement year after year! If you are interested in being a part of this year's event, please fill out form in the Volunteer tab above! Volunteers who give 3 hours to the event will receive a Volunteer Festival Tee Shirt in appreciation!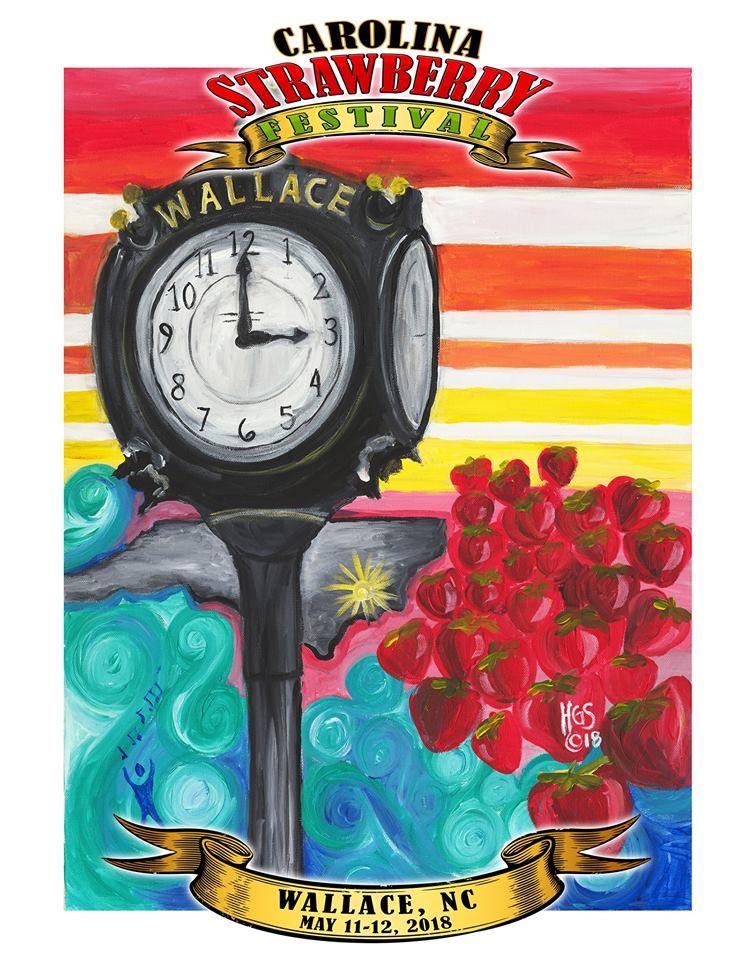 Explore The Festival
Learn more about event activities and attractions.
Contact Details
Carolina Strawberry Festival
Address
Mailing Address:
316 E Murray St
Wallace, NC 28466

Event Location:
Historic Downtown Wallace
100 Main St
Follow Us